Carbon Steel Rods, Bars & Wire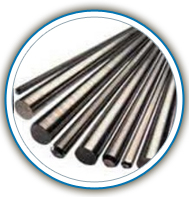 We also stock Bar, Hexagon, Square, Round products in various dimensions and grades.
We stock Stainless Steel, carbon and alloy specialty steels supplied in the as rolled, annealed and normalized conditions. We offer cut to size and heat treatment through our service center. 

User Industries :-
Chemicals, Fats, & Fertilizers, Sugar Mills & Distilleries, Cement Industries, Ship Builders, Paper Industries, Pumps, Petrochemicals, Oil & Natural Gas Organization in terms of the specific materials, Technology, Finance & Personal. 

GRADES : 
ASTM : A53 GR B, A106GR B, API5L GRADE B, API 5L, 
GRX42 / 46 / 52 / 56 / 60 / 65 / 70 
A333 GR 1/GR 3/GR 6 
A/SA 672 GR 8C60/C70 etc.. 

RANGE : 3.17 MM TO 350 MM DIA 
Carbon Steel 
ASTM / ASME A 105 


Carbon Steel Sheet & Plate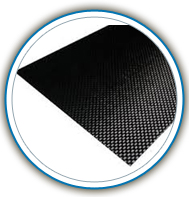 Combining the highest quality of materials and sophisticated technology, we are presenting Carbon Steel Plates that are made with supreme quality carbon and alloy steel. Available in different grades and configurations, the Carbon Steel Plates offered by us hold high tensile strength and possess longer service life. Our complete in house facilities for quality check with all inspection requirements ensure the Carbon Steel Plates to possess excellent quality and performance.

Grades : 
ASTM A36 
S275JR 
IS-2062 GR. A / B, Fe 410WA, Fe 410WB
ASTM / ASME A 516 / 517 GR. 60 / 70, IS 2062, IS 2002

Size Available:  
0.1 mm thickness to 150 mm thickness. 1000 mm x 2000 mm 
1220 mm x 2440 mm (4′ x 8′) 
1220 mm x 4880 mm 
1250 mm x 2500 mm 
1500 mm x 3000 To 6300 mm 
2000 mm x 2000 To 10000 mm and 
As per requirement 

Type: straight and in coil form 



Carbon Steel Pipes & Tubes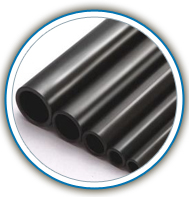 We are a prominent Carbon Steel Seamless Pipes Exporter, Importer, and Supplier based in Maharashtra. These Carbon Steel Seamless Pipes are widely acclaimed for their features of high tensile strength, smooth internal finish and hardness. These Carbon Steel Seamless Pipes are developed for energy-related applications involving oil and gas drilling. Further, our range of Carbon Steel Seamless Pipes can be availed in different material and dimensional specifications.

Used In
Marine applications 
Nuclear power and fossil fuel power plants 
Transportation 
Petroleum plants 
Construction Industry 

Available In Grades : 
ASTM A 106 GR. B 
ASTM A 53 GR. B 
API 5L GR. B 
IS 1978 YST 210 
IS 1978 YST 240 
DIN 17175 ST 35.8 
DIN 17175 ST 45.8 
DIN 17175 ST 52.0 

Specifications 
Size/Range : 6mm to 200mm 
Thickness : 0.5 mm to 12 mm 
Length : Random Length 4 to 7 MTR 
Standard Fixed Length : up 28 MTR 
Conditions : Hot Finish/ Cold Finish, Heat Treated & Stress Relived, Bright Annealing 
Standards : ASTM A53, A106, A179, A192, A213, A210, A335G, P1, P5, P9, P11, P22, P91 
Radius : 1.5 D to 2 MTR. DU Bend 
Grades : Carbon Steel / Alloy Steel 




Carbon Steel Flanges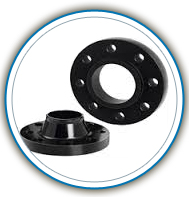 Our clients can avail from us a gamut of Carbon Steel Flanges. All our products are manufactured using excellent quality carbon steel at the premises of our authentic vendors. Before the final delivery, we stringently examine the flawlessness of all the sourced products on certain parameters to ensure their flawlessness. Further, we have priced these products at economical prices, keeping the clients' budget in mind.


Characteristics:
Accurate dimensions
Excellent resistance against corrosion
Ability to withstand extreme temperature & shocks


Size Available:½" NB to 24 "NB in Weld neck, slip on , Socket Weld, Blind, lap joint, raised face , Flat face, threaded flanges, orifice flanges in class of 150, 300, 600, 900, 1500, 2500


Carbon Steel Pipe Fittings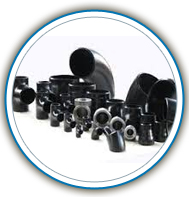 We offer an exclusive range of carbon steel pipe fittings is fabricated with the help of our expertise to suit the varied requirements of the clients. These carbon steel pipe fittings are available in different dimensions, shapes, sizes, material specifications. We make use of carbon steel seamless pipe to manufacture Carbon steel pipe fittings.

Size Available:
½" NB to 24 "NB in SCH 5S , 10S ,10, 20 , 40S , 40 , STD , 60 , 80S , 80 , XS , 100 , 120 , 140 , 160 & XXS
Such as 90° ELBOW ( LONG RADIUS / SHORT RADIUS ), EQUAL TEE, 45° ELBOW ( LONG RADIUS / SHORT RADIUS ), REDUCING TEE, ROUND CAP, CONCENTRIC REDUCER, ECCENTRIC REDUCER, STUB END (short/long), coupling (half/full) - 

Type: SEAMLESS / ERW / WELDED.