AMS 5507 - SS 316 Sheet Price In India, 316 Stainless Steel Sheet For Sale, 316 Stainless Steel Sheet Cut To Size, SS 316 Sheet Price Per Kg
316 SS Sheet Thickness, Astm A240 Type 316 Sheet, 316 Stainless Steel Sheet Plate, Strips & Coil Suppliers in Mumbai India, Uae, South Africa, Indonesia, Dubai, Brazil, SIngapore, Malaysia, UK, USA, Sri Lanka, Saudi Arabia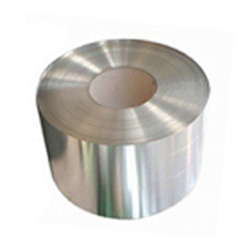 316 stainless steel sheet supplier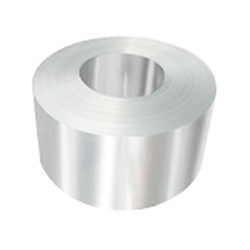 ss 316 coil price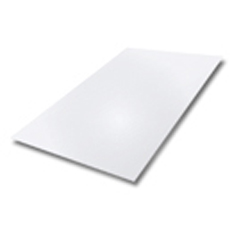 316 stainless steel plates Price
Looking for a quality Indian steel distributor and manufacturer? A business that can supply high quality Steel, Sheet Plate, Bar & Rod, Fasteners, Tube and Pipe anywhere in India? Then call Silver Steels today on + 91-22-2386 5626, we supply all of the India, South Africa, Indonesia, Dubai, Brazil, Sri Lanka, Saudi Arabia and Europe. Silver Steels Also Dealers, Distributors, exporters of high quality Astm A240 Type 316 Sheet, 316 Stainless Steel Sheet Plate, Strips & Coil Suppliers in Mumbai India, Uae, South Africa, Indonesia, Dubai, Brazil, SIngapore, Malaysia, UK, USA, Sri Lanka, Saudi Arabia.
Sheets and Plates
AMS 5507 Sheet / strip/ plate (316L)
AMS 5524 Sheet / strip / plate (316)
MIL-S-5059
ASTM A 167
ASTM A 240
QQ-S-76
Specification: ASTM A240 / ASME SA240
Size: 1000 mm x 2000mm, 1220mm x 2440mm, 4' x 8', 1250mm x 2500mm, 1500mm x 3000mm to 6000mm, 2000mm x 4000mm to 6000mm 
Thickness: 0.3mm to 120mm
SS Grade
304, 304L, 304H, 316, 316L, 316LN, 316Ti, 309, 310S, 317L, 321, 347, 409, 410, 420, 430, 446, 202 Etc.
Sheet Finishing
2B, 2D, HR, CR, BA (No. 8), Satin (Met with PVC Coated)
Sheet & Plate in Form of
Shim Sheet, Perforated Sheet, Chequered Plate, Strip, Flats, Etc.
Value Added Service
Cladding
Heat Treatment
Annealed
Pickling, Polish
Rolling
Cutting
Bending
Forging
Minor Fabrication Etc.
  Range of Stainless Steel Plate


Sr. No.

Material

Size

Thickness

Specification

1

Stainless Steel Sheet

1000 mm x 2000 mm
1220 mm x 2440 mm (4' x 8')
1250 mm x 2500 mm
1500 mm x 3000 To 6000 mm
2000 mm x 4000 To 6000 mm

0.3 mm 
To 
120 mm

A-240
316 Stainless Steel Bar Grinding Services
316 Stainless Steel is an austenitic chromium-nickel stainless steel containing molybdenum to increase general corrosion resistance, resistance to pitting and strength at elevated temperatures.
Properties similar to Type 304 except that Type 316 is somewhat stronger at elevated temperature, and has better corrosion resistance
316L Stainless Steel
Extra low carbon version of Type 316 that eliminates harmful carbide precipitation due to welding
Typical Applications
Widely used in a variety of applications requiring superior corrosion resistance or good elevated temperature strength
Applications include valve parts, pumps, tanks, evaporators and agitators, textile processing equipment and a wide variety of parts exposed to marine atmospheres
Type 316 L is used extensively for weldments where its immunity to carbide precipitation due to welding assures optimum corrosion resistance

316 AMS Number:
AMS Number
Alloy
Type
UNS
Cross Ref. Spec
Misc./Shape
AMS 5573
316
Stainless Steel
S31600
-
Tubing
AMS 5648
316
Stainless Steel
S31600
 
AMS 5648 Bar
316
Stainless Steel
S31600
QQ-S-763
Bar
AMS 5648 Forging
316
Stainless Steel
S31600
QQ-S-763
Forging
AMS 5648 Ring
316
Stainless Steel
S31600
QQ-S-763
Ring
AMS 5648 Tubing
316
Stainless Steel
S31600
QQ-S-763
Tubing
AMS 5648 Wire
316
Stainless Steel
S31600
QQ-S-763
Wire
316 Equivalent
316
316L
316LVM (Vac Melt)
316Ti
316 Tube 

AMS 5507 Sheet / strip/ plate (316L)
AMS 5524 Sheet / strip / plate (316)
AMS 5573 Seamless tube
AMS 5584 Seamless/welded tube
AMS 5648 Bar / wire / forging (316)
AMS 5649 Bar / wire / forging (FM)
AMS 5653 Bar / wire / forging (316L)
QQ-S-763
AMS-S-7720
MIL-S-5059
MIL-S-7720
ASTM A240 / ASME SA240
ASTM A167 / ASME SA167
ASTM A666
ASTM A276 / ASME SA276
ASTM A479 / ASME A479
ASTM A484 / ASME SA484
ASTM F138
ASTM A320 Grd B8M
ASTM A193 Grd B8M Cl1
BS 970; 316S31 / 316S12
EN 58J
WS 1.4401
WS 1.4404
WS 1.4427
WS 1.4435
WS 1.4441
WS 1.4571
AFNOR Z6CND17-11
AFNOR Z2CND17-12

UNS S31600
UNS S31603
Chemical Composition
Spec: EN 10088-2:2005
1.4509 Steel
| Chemical Element | % Present |
| --- | --- |
| Carbon (C) | 0.0 - 0.03 |
| Chromium (Cr) | 17.50 - 18.50 |
| Manganese (Mn) | 0.0 - 1.00 |
| Niobium (Columbium) (Nb) | 0.0 - 1.00 |
| Phosphorous (P) | 0.0 - 0.04 |
| Silicon (Si) | 0.0 - 1.00 |
| Sulphur (S) | 0.0 - 0.02 |
| Titanium (Ti) | 0.10 - 0.60 |
| Iron (Fe) | Balance |
---
Properties
| Physical Property | Value |
| --- | --- |
| Density | 7.70 g/cm³ |
| Melting Point | 1505 °C |
| Thermal Expansion | 11.0 x10^-6 /K |
| Modulus of Elasticity | 220 GPa |
| Thermal Conductivity | 25.0 W/m.K |
| Electrical Resistivity | 0.060 x10^-6 Ω .m |
Spec: EN 10088-2:2005
Sheet & Plate - Up to 8mm Thick
| Mechanical Property | Value |
| --- | --- |
| Proof Stress | 230 Min MPa |
| Tensile Strength | 430-630 MPa |
| Elongation A50 mm | 18 Min % |
---
Alloy Designations
Stainless Steel Grade 1.4509 is similar to but not a direct equivalent to:
Type 441 
UNS 43940 / S43932
Uginox F18TNb
---
Supplied Forms